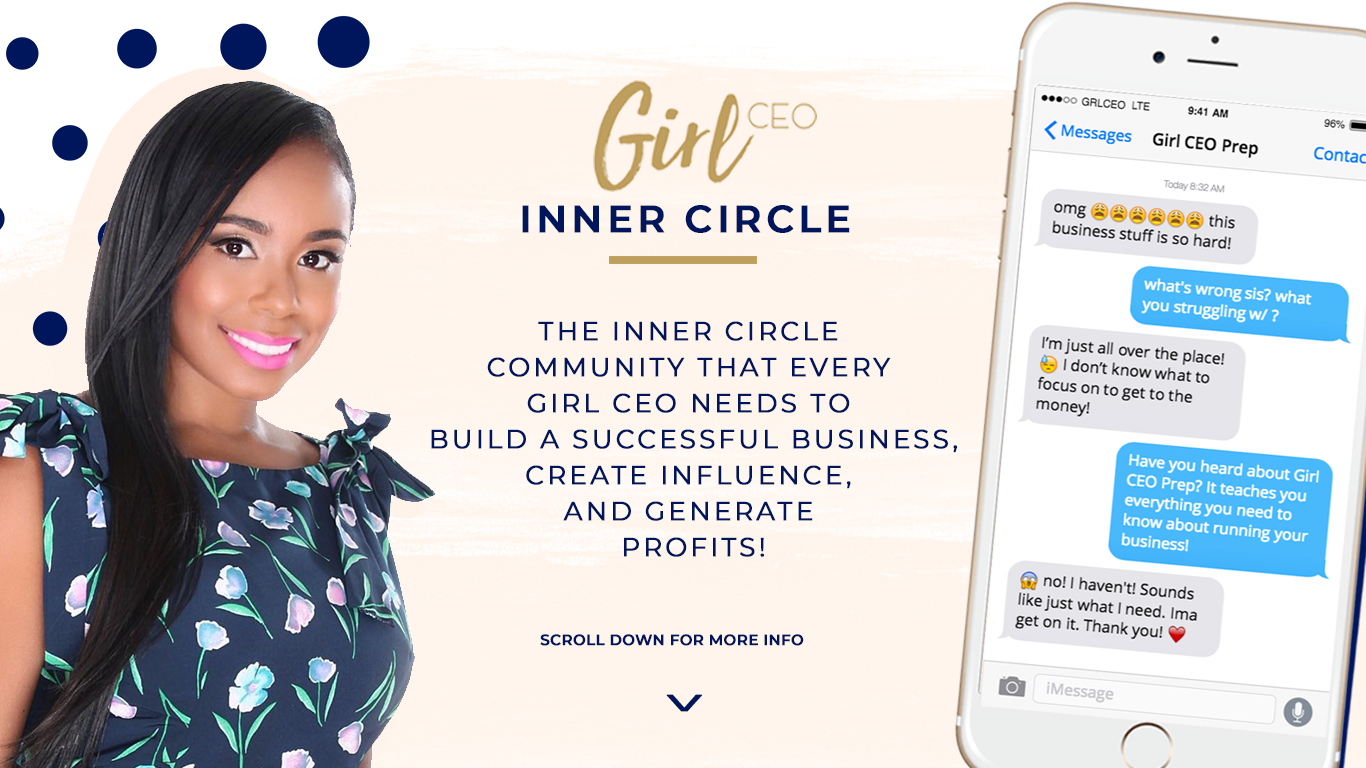 Hey Girl CEO!

Ronne B here, owner and founder of Girl CEO, and we need to chat…
I'm excited to introduce to you, The Girl CEO Inner Circle Membership, where you can finally get real, honest and simple steps to building your business, life and future in a way that serves you best.
What I've done is put together:
Guides
Affirmations
Workbooks
Success Tools
Courses
Resources
That will take your business to the next level!
I'm going to share with you exactly what I've done to go from a Teenage Mom with a dream to a Internationally Recognized Entrepreneur & Millionaire whose writing my own story my way, without all the shenanigans that people are trying to sell you on Social Media.
If you're ready to:
Get real, raw insight into what you can do to become successful
Access to resources that will actually provide you with a blueprint for success
A more in depth connection to our Girl CEO Community
Insiders Access to me on our Inner Circle Calls
Access to all our Inner Circle Resources
Then here's your chance to connect and join our Girl CEO Community Today for the very low rate of $37.
This community alone is full of resources that I've invested Thousands of dollars in, and spent years learning (the hard way). So take advantage of what we've put together for you today, and get started by becoming a Girl CEO Inner Circle Member!